- Navigators & Beacons -
Pre-Kindergarten
Our Salt Box School comprises two groups: The Beacons is a group of students who attend school five days a week and The Navigators is a group consisting of students who attend school on varied days. The Beacons and the Navigators each form a cohesive learning group though they also work together on projects as larger group. In the Salt Box School, we encourage our students to become stable, kind, confident individual critical thinkers while we also help them to become part of our larger school community by learning to lead throughout the school year!
In the classroom, Salt Box students:
Actively engage in center-based, integrated learning designed by professional educators
Develop strong foundational reading skills and reading comprehension
Foster a love of the written word and an understanding of original stories
Explore numerical and arithmetic symbols, patterns, shapes and functions
Practice fine motor and handwriting skills, letter and symbol recognition
Improve their verbal communication skills along with their social and emotional skills
Discover scientific investigations, resources and geography to foster their connection to the earth and thier role in it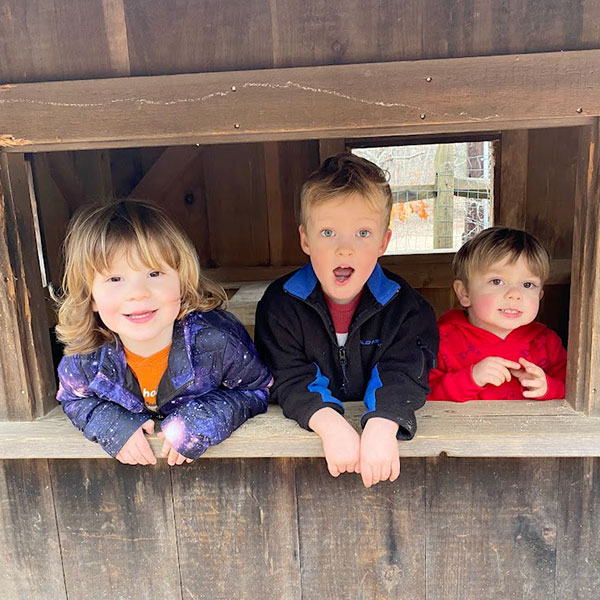 Outside, Salt Box School students:
Hike one to two miles daily to help prepare their bodies for learning and concentration
Practice yoga and/or meditation to exercise their internal regulation and personal patience skills
Build physical stamina while sledding, skating, playing basketball, kickball, soccer, field games and more
Travel off campus in a yellow school bus to explore Cape Cod
In our Salt Box School, learning is always taking place at an age appropriate, integrated, challenging pace led by a professional team of educators.
Come visit our Salt Box School and see the 'Best Choice' for your child's Pre-kindergarten!
Like what you see?
Enroll Now!
LEARN ABOUT OUR ENROLLMENT PROCESS & WHAT MAKES FAMILY SCHOOL + SALT BOX SCHOOL SPECIAL!